Bluebird-male
Another visit in March a few years ago. This group of three pairs came for brunch, then left!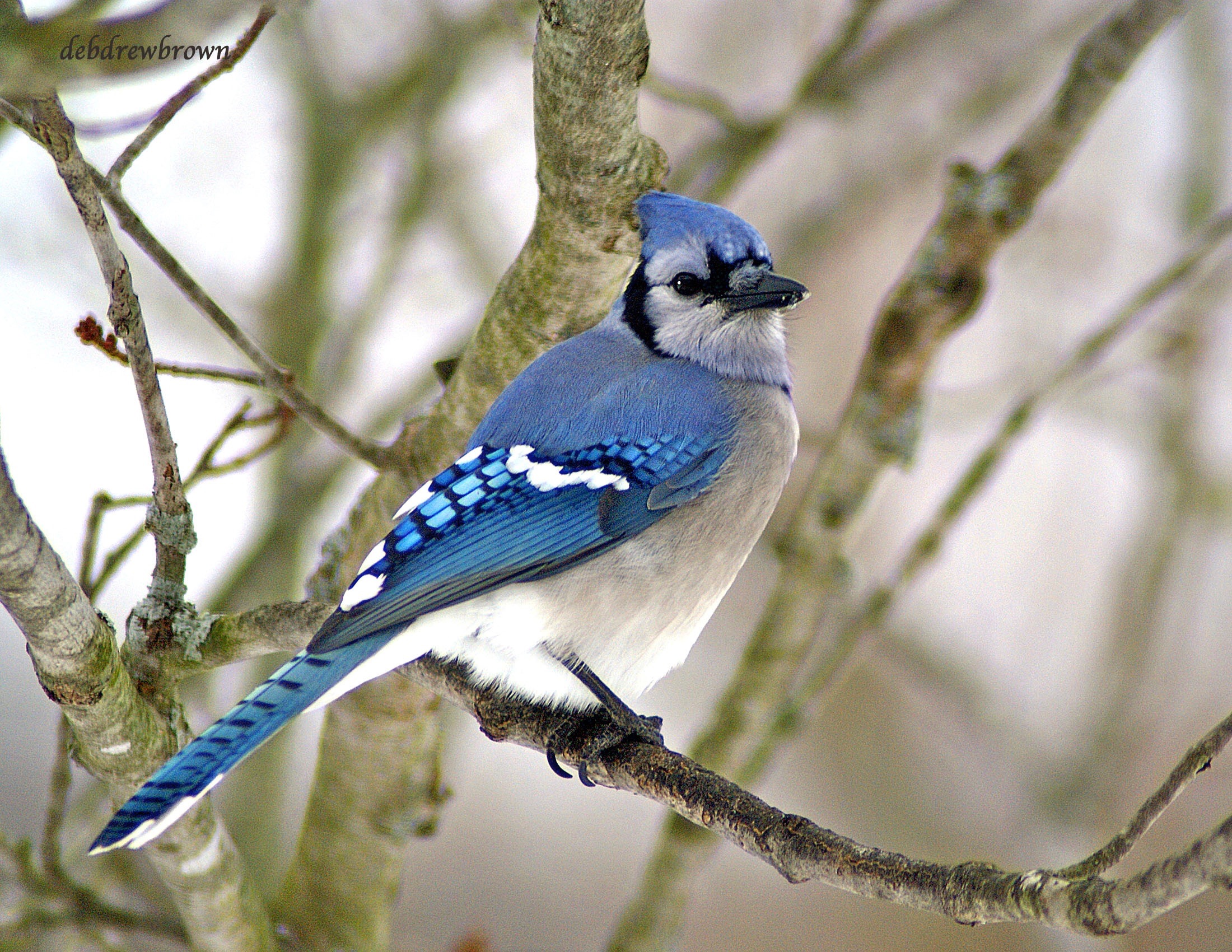 Bald Eagle
We watched this Eagle pick a fish out of Big Star Lake and land on a beach with it. Then he/she landed in this tree so that we could take pictures!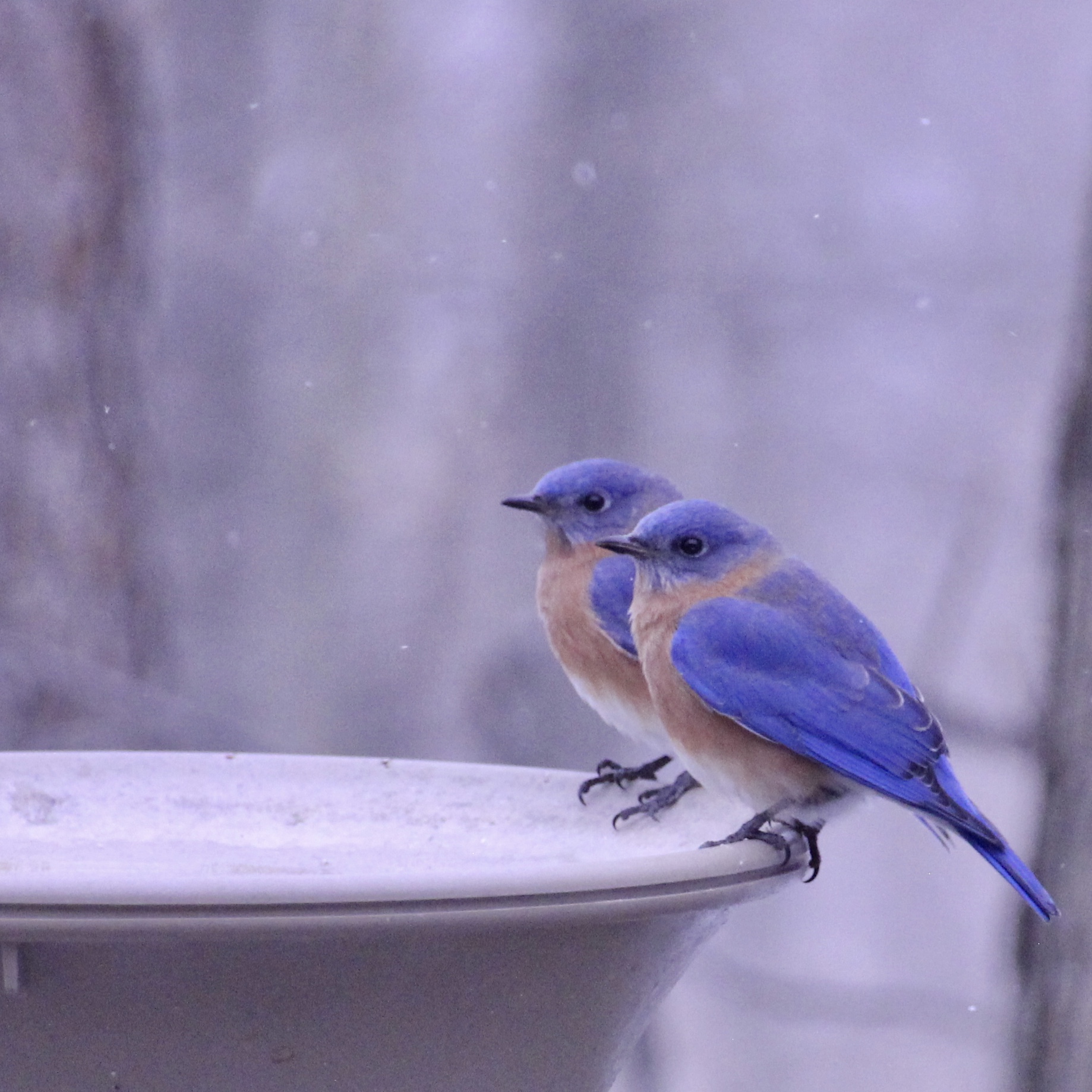 Bluebirds-males
March 2019, once again the bluebirds came to visit! We saw two males and one female.
Carolina Wren
This cutie has only visited a couple of times in our 12 years in Williamston!
Catbird
Sounds like a superhero name! Zoom into the feathers on his body—they're almost lacy looking!
Indigo Bunting
This is not a high quality JPEG but I wanted you to see him!!